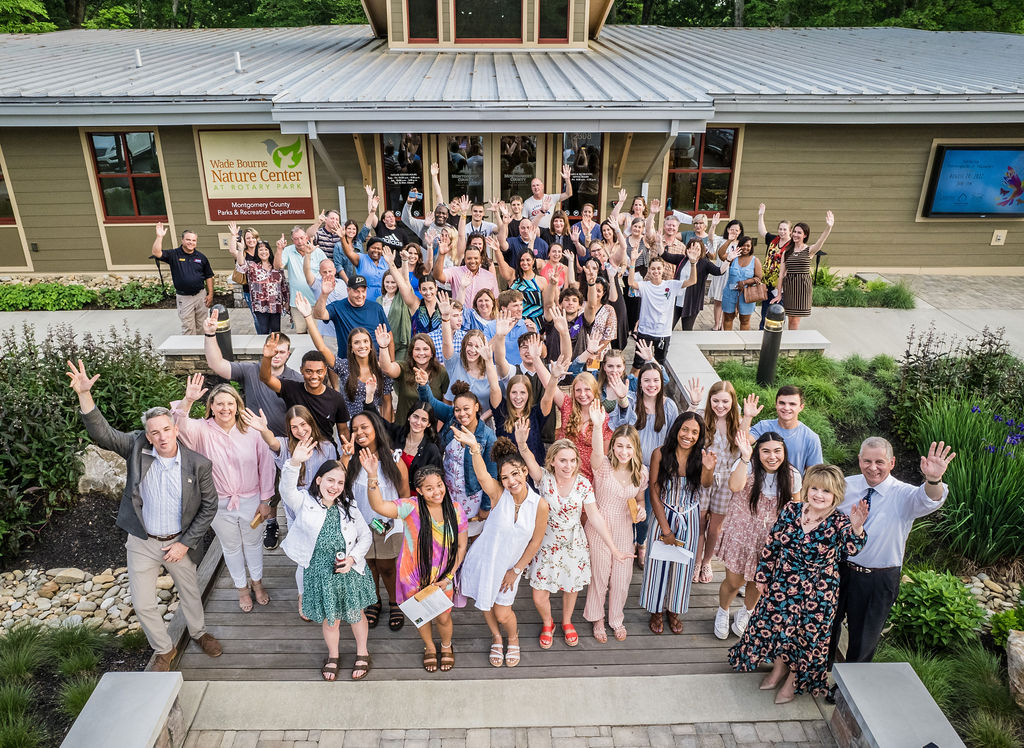 Objectives of the Program
To enhance the leadership skills of exemplary high school students who have demonstrated leadership qualities and concern for their community.
To acquaint participants with knowledge concerning the needs, opportunities, problems, and resources in the Clarksville-Montgomery County area.
To encourage interest and participation in community and volunteer activities, both at the present time and in the future.
Eligibility
Sophomores, Juniors and Seniors who attend public and private schools in the Clarksville-Montgomery County area and who are residents of the area are eligible. Home-schooled students are also invited to apply.
Interested students should:
Demonstrate leadership in school, community, and/or church activities.
Express an interest in furthering their knowledge of the Clarksville-Montgomery County area.
Commit to the attendance of all sessions. If the Orientation session or two other sessions are missed, the student will be dropped from the program.
Receive a recommendation and approval from their parents and school to participate in the program.
Possess an accrued grade point average of 2.75, based on a 4.0 system.
Class Dates
Each year classes begin in early September with orientation, meet on the first Thursday of each month, and conclude the following year in mid-May.
Cost
All candidates selected for the program will be expected to pay a $125 fee to cover expenses. Tuition is not refundable after the class is selected and announced. This fee will cover meals, transportation, and other related costs. Scholarship money is available. The need for financial assistance will not be considered in the selection process. Contact your guidance counselor for additional information concerning these scholarships.
Sponsorship
Youth Leadership Clarksville is sponsored jointly by Austin Peay State University and the Leadership Clarksville Alumni.
---
Interested in Joining?
Class of 2025 Application Deadline:
April 14, 2024
Application Requirements
You must have the signatures of a parent or guardian and your principal or guidance counselor.
You must obtain two (2) references:

One reference from a teacher, guidance counselor, or principal
One from a business or professional person in the community.
*Persons providing these references should not be related to you.
Selection Process
A Selection Committee will choose participants for the program based on interest in learning about leadership, interest in learning about the community, commitment to positive self-growth, and demonstrated leadership ability. The committee will evaluate applicants to determine that participation will not adversely affect future academic work. Selection procedures will include:
A "blind" review of all applications.
A review of applications to ensure the selection of a class that is balanced with regard to ethnic groups, genders, schools, and interests.
A personal interview of all finalists. Interviews will be conducted after school at the Leadership Clarksville office or a location selected by the committee on a date to be announced.
Final selection of classes of 34 to 40 participants will be made within a reasonable time designated by the selection committee following the personal interviews. All applicants will be notified of the committee's selections in writing.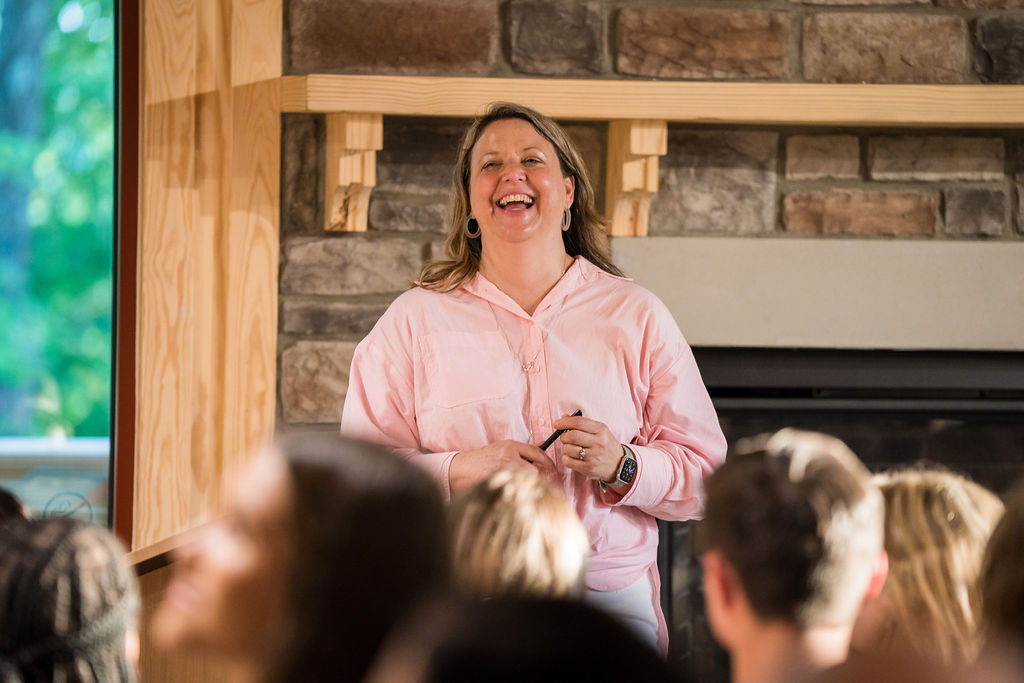 Programs
Program content is subject to change. Objectives listed in this section may be modified to take advantage of available resources and upcoming opportunities.
Orientation. Attendance of this session is mandatory. During this one-day program, the students may:
Study their own leadership and values through self-assessment.
Participate in group experiences to learn more about group dynamics.
Examine the cultural diversity of Clarksville and Montgomery County, discuss the impact of diversity in a changing world, and develop scenarios for leadership in this complex environment.
Justice and Government. During this one-day session, the students may:
Visit the detention center and discuss issues related to crime with officials.
Be provided with overviews of county and city governments by the County and City Mayors.
Lunch with city, county, and state elected officials.
Attend a city council or county commission meeting as an outside assignment.
Health and Environment. During this one-day session, the students may:
Tour the hospital and health departments, and receive briefings from administrators on technology and services.
Participate in sessions on topics of special interest, i.e., effects of drugs and alcohol on health, teenage pregnancy, etc.
Attend a workshop focusing on the necessity of physical, mental, and spiritual health in the leader.
Education, and the Arts. During this one-day session, the students may:
Meet with APSU President and student representatives for discussions about higher education.
Visit either the newspaper, a radio station, or cable television, and receive a presentation on the role of the media in the community.
Tour the Trahern Art Gallery.
Take a driving tour of the historical architecture of Clarksville.
Tour the Roxy Theatre and Customs House Museum and Cultural Center.
Religion and Social Services. During this one-day session, the students may:
Explore the diversity of religion and religious organizations in the Clarksville Area.
Visit service agencies, e.g., United Way, Urban Ministries, Loaves and Fishes, and Progressive Directions, and receive briefs from each of these agencies
Participate in a panel discussion on family violence.
Participate in a discussion on the ethics of leadership as it relates to the issues encountered during the day.
Business and Industry. During this one-day session, the students may:
Visit various industries in the Clarksville area, e.g., Bridgestone Metalpha, Inc., Trane, Jostens, Worldcolor.
Participate in discussions the local industrial base with business and industrial officials.
Participate in a discussion with directors of the Chamber of Commerce and the Industrial Development Boards on issues such as small business development (particularly for women and minorities), problems encountered in attracting large industries, economic developments, and the workforce.
Fort Campbell Day. During this one-day session, the student may:
Visit combat and combat support units on Fort Campbell.
Receive briefs from Fort Campbell officials regarding the installation's role in national defense.
Participate in flight simulation operations, armored vehicle operations, and rappelling instruction.
Visit the emergency operations center, video teleconferencing facility, communications center, firing range, and messing facilities.