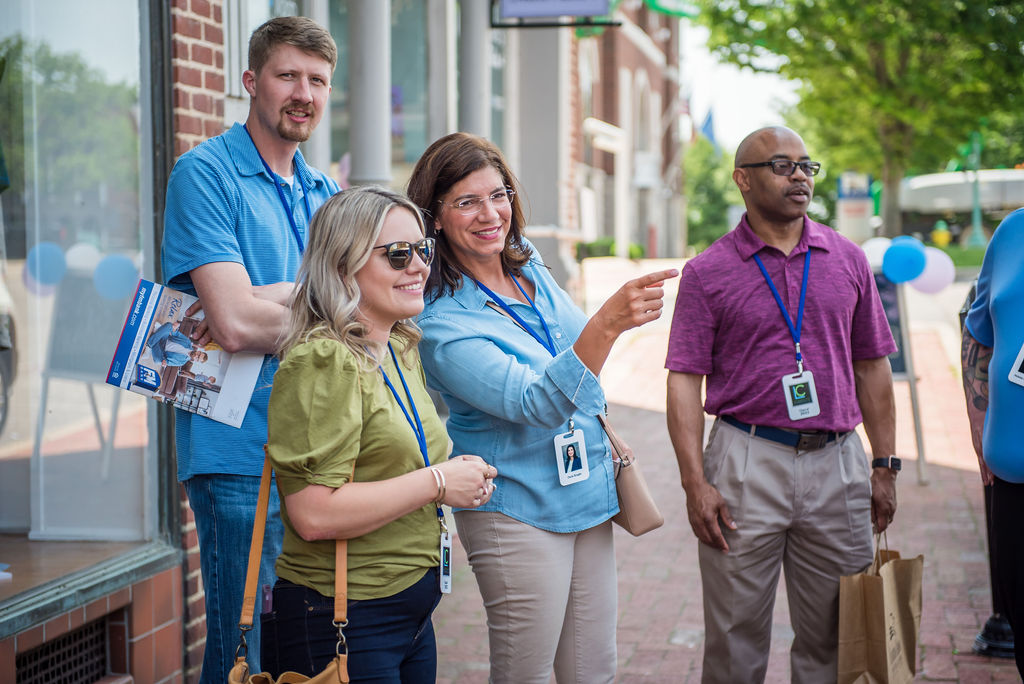 In addition to considering Clarksville's strengths that have put it on national lists of outstanding places to live and work, Leadership Clarksville also looks at issues that face our community; problems such as crime, affordable housing, school finances, racial tensions, transportation and arts funding.
Objectives of the Program
To build channels of communication between established leaders.
To connect these leaders with community issues.
To equip participants with insights, not solutions.
To involve citizens in a non-partisan manner
Nominations
We seek applications of qualified candidates for Leadership Clarksville by self-nomination and Alumni nomination alike. Nominations may be made throughout the year. If you wish to nominate a candidate, this does not guarantee admission into the class. Application to Leadership Clarksville is often a multi-year process since many exceptionally qualified people apply each year. The Selection Committee has the difficult task of choosing an appropriate cross-section of established and future leaders each year, seeking a balanced and diverse class. Re-application is easy and an excellent way to strengthen a candidate's consideration each year.
Class Dates
Each year, classes begin in early September with the new class reception, followed by the Opening Retreat (mandatory attendance). Class meets on the second Thursday (generally) of each month and concludes the following year in mid-May. Participants also work in a Study Group outside of class time and will have homework opportunities throughout the year.
Opening Retreat is Mandatory
If candidates have a conflict with the Opening Retreat date, we ask that they apply next year. The orientation retreat will be held on September 15-16, 2022.
Cost
Tuition is $1250. This includes attendance during the overnight retreat with all expenses (transportation, meals, and single occupancy high-end lodging) included for adults. Lunch is also provided each program day with most days including light breakfast. Most programs also included sponsored receptions at the end of the day hosted by Leadership Clarksville alumni. Scholarships are sometimes available with demonstrated need.
---
Interested in joining Leadership Clarksville?
Class of 2024 Application Deadline:
June 9, 2023